Seeking a Lifetime Connection: 36-Year-Old Childless Woman in the USA Looking for Love and Marriage
Title: Seeking a Lifetime Connection: 36-Year-Old Childless Woman in the USA Looking for Love and Marriage
Introduction:
Hello! I am a 36-year-old woman residing in the United States, and I am seeking a genuine connection with the hope of finding love and building a lifelong partnership. This heartfelt advertisement aims to introduce myself to potential suitors who are open to starting a new chapter in life, filled with love, companionship, and the possibility of marriage.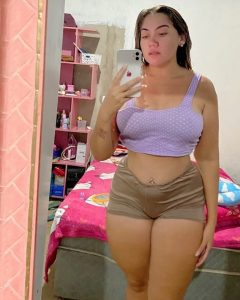 About Me:
I am an independent, compassionate, and vibrant woman who has embarked on a journey of self-discovery and personal growth. Though I have yet to have children, I have a deep appreciation for family values and dream of creating a loving home with a special someone.
Professionally, I have established a successful career in [insert profession/industry]. I find fulfillment in my work and strive for a healthy work-life balance. Outside of work, I enjoy engaging in various hobbies and activities that bring joy and meaning to my life.
Desired Partnership:
I am seeking a kind-hearted and genuine individual who is ready for a committed relationship leading to marriage. Someone who shares similar values, respects the institution of marriage, and is willing to embark on this journey of love and companionship with me. Age and cultural background are not as important as the qualities of loyalty, trustworthiness, and open communication.
I believe that a strong foundation of friendship, trust, and shared goals is essential for a lasting and fulfilling relationship. I am open to getting to know someone who is equally committed to building a future together, where we support and uplift each other through life's ups and downs.
Conclusion:
If you are a sincere and loving individual who shares my desire for a meaningful connection and the possibility of marriage, I would be delighted to get to know you better. Let's embark on a journey of exploration, laughter, and building a life filled with love and happiness. If you believe in the power of true love and are ready to embrace a committed partnership, please reach out. Together, let's create a beautiful chapter in our lives that is filled with love, respect, and lifelong companionship.